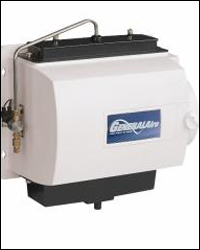 Get the 1042LH Humidifier with AccuTemp GTA - Newly-moistened and healthier air is provided to you and your family.

Features include:
For Home Sizes up to 2,800 Sq. Ft.
24V
Shut-Off Damper
13 lbs. What is Included: MHX3C Manual-Control Duct Mount Humidistat - Replacement Vapor Pad number 990-13 (GFI #7002).